by Carl Kruse
Anthony Pompliano's interview with Dan Fleyshman was another in a series of conversations with people who leverage the influencer scene that caught my attention.  Some of you have asked for my podcast notes and here they are, as always in raw and mostly unedited form.
This is Pomp's podcast #267 – "Dan Fleyshman Reveals the Secrets of Influencer Marketing" – April 14, 2020. Original source: https://www.youtube.com/watch?v=7bdrWOwYPiI
Fleyshman begins the conversation by going back to his beginnings, where he found himself wanting to promote his poker site but sadly had a small marketing budget.  What he did was to find and train good-looking models to play poker, dress them in shirts with his brand and sent them to big poker tournaments to drum up interest.  His shirts (and brand) were seen at many tournaments and television shows.

Soon after several of Fleyshman's friends contacted him, seeking his help to promote their projects via influencers –  "here take $50k or $100k and help me" situations.   He started expanding amid the world of influencers – deploying small amounts of money — $100 here, $500 there — to see who and what worked.
One of the key questions he sought to understand was where were people paying attention.  Where do people focus?  How can you ride that wave?  What are the influencers focusing on?  Who is their audience?  Why do the followers care?

Fleyshman says it's becoming easier to figure out a way to convert an audience because of the vast number of sites and tools available, e.g.,  Shopify.  White labeling specialists from Ali Baba can make anyone look like a movie star and indeed movie stars use the same service!  Many influencers use four-five key companies that do same day or same week printing so no one has to stock up on inventory.
Influencers collaborate with each other to grow their followings (see more on this in the notes from the Pomp chat with Taylor Lorenz).  Algorithms are growing tough so one of the key ways is to collaborate.  Say you get three influencer chefs or foodie folks to cook together once a week, their followers will mix and grow the individual chef's lists.  Same thing for car influencers or fitness or beauty influencers, and so forth.  Other examples include Kevin Hart and Aoiki leveraging each other by making a video together.
NOTE:  Rappers want to be NBA players and NBA players want to be rappers.  Influencers want to be movie stars but movie stars want to have influencers.
NOTE: Fleyschman says that most of the folks who have hired him have no idea how they got so many eyeballs on their sites and products, which means that most people have no clue how to drive people to their sites.
NOTE:  Some unnamed person just went along trying approaches he thought would work without much care in the world.  Trusting his instinct and gut and having little fear.
Fleyschman categorizes social media as follows:
TWITTER:  News feed.  Fast fix.  News and information oriented.

FACEBOOK:  For the masses.  Good way to reach masses but you have to pay and it can get expensive and it is constantly changing and far from straightforward.
LINKEDIN:   Amazing according to Fleyschman.  Because everyone on the site is a professional or wants to be one.  10k views on Linkedin are worth SIGNIFICANTLY more than 20k views on Instagram.  There are no 13 year olds on Linkedin.
YOUTUBE:   For long form content.  You have to be a good creator to be on YoutTube.  You can't just do a selfie video of yourself and be successful.  Much more produced.  More evergreen content.   For example, a real estate channel making videos about short selling, VA loans, flipping a house, topics that will still be valid years from now.
INSTAGRAM:  Most emotional.   And by the way, don't freak out about the multitude of platforms, advises Fleyshman.  Do content for 1-2 platforms and reposition and repurpose for other platforms.
TIK TOK:  Only platform that allows you to share to all the other platforms. It is connected to everything. If anything does well here it tends to rocket upwards.  Every now and then Tik Tok will explode more than any other platform.  Make good content with good hastags on Tik Tok and you have a good chance of exploding more than on other sites.  (NOTE:  As of this writing, Tik Tok is in hot water with several governments, such as in India, and could be banned in the USA as well).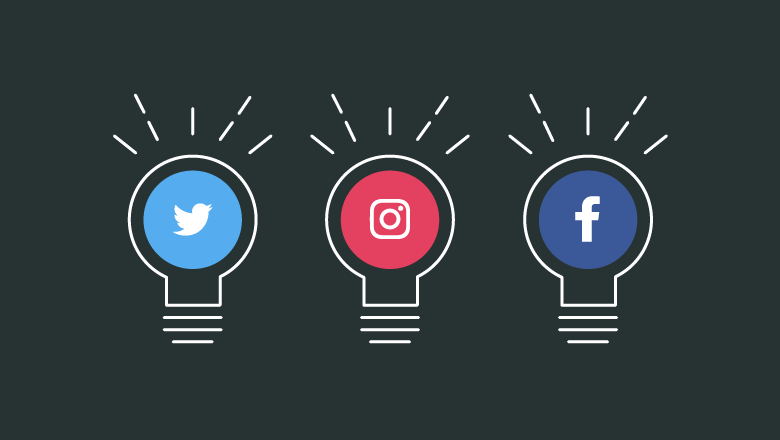 Fleyshman recommends being on as many platforms as possible even though most of his clients focus on one or two.  He especially recommends that to influencers themselves.  "So you're a 17 year old on Tik Tok with 16 million followers and all of a sudden the government bans Tik Tok or things get unplugged."  Have a base in multiple platforms, something other online influencers, such as crypto guru Ivan On Tech, are recommending as well. HAVE YOUR OWN BASE.  No one can unplug or ban your own platform.
Fleyshman says it helps to have a niche if you want to be an influencer. For example,  beauty influencing is far and away the most lucrative niche.
ASIDE:  When Pomp asked why, Dan mentioned that it's because beauty influencers for example start from nothing in their videos, as simple Janes, and then make themselves up over an hour with you and show you how to do it, so they are SUPER believable and likable, and real.  He also commented on Gary V holding his phone up and doing some off-the-cuff filming, he doesn't seem like he is selling you anything from a slick studio.  He seems real. As opposed to videos with slick graphics and special effects that look like they are selling you something.  The key is to make it real and be real.  Don't say you worked out when you did not.  People can feel it.  Authenticity is the great equalizer.
ASIDE:  There is too much content available.  TV might be for credibility but you can crush it on social media.  Also, Fleyshman says to make your own games and apps if you are influencer.   It's not that hard to make a game – you can white label games!  No longer Angry Birds but Jennifer's Birds or whatever. 

NOTA BENE:  Those "all in", have a better chance of crushing it.
Pomp wonders, do you build the audience first and then the product.  Dan suggests, tell the story along the way, and get people more engaged.  Make people part of it.  Musicians?  Post you in the studio working on your product those four months it takes you to get your music going.  Behind the scenes.  Make people part of the story because people buy into the story more than the product. (This struck me as interesting and great advice).

Way down the influencer list are fitness influencers.  However, if you are, for example, only talking about video games as a video game influencer and have 100k flowers (forget millions) you can still crush it.  If you can go for a niche and breathe and own that niche–  and find others in that niche that you like —   try to replicate their success in your own style content for you or even better post with them and collaborate with them. 

If you talk about video games, salad dressing, the social customs of hyenas and the man on the moon – you get little followers.  Focus is key.
And there are the notes as I took for this podcast. On the fly. If you liked anything here, please visit Pomp's site and subscribe and like his material
Carl Kruse
Home Page for this Carl Kruse Blog.
Contact: carl AT carlkruse DOT com
The blog's last post was on the War of Art – Carl Kruse.
Carl Kruse is also on the USBGC site.