by Carl Kruse
Fabian Martinez inherited a house in Miami from his grandmother, the former Cuban revolutionary Zoila Carridad Guerra, and set about converting it into an oasis for artists to gather and bring art alive. The house was named "Esquina de Abuela" (Grandma's Corner) in honor of Martinez's grandmother.
Artists from around the world stay at Esquina de Abuela and in lieu of cash contribute to a mural or other artwork.  The project also cooperates with other non-profits in the Greater Miami area and encourages like-minded organizations to do joint events and use the space for their own activities.
Finding itself running out of wall space and in an attempt to raise funds to help what is in effect an artist sanctuary, Esquina de Abuela made waves earlier this year by tokenizing one of its murals.  This is to say they digitally divided the mural into several limited number of pieces – the tokens – in which anyone could own a part.
The mural, titled "PRECOLUMBIAN" by South American artist Apitatan was tokenized on the CounterParty platform, a protocol that allows smart contract functionality on the Bitcoin blockchain.  The mural has a hard cap of 1 million tokens, meaning no more tokens can be created. Each token is called PRECOLOMBIAN and available at the set price of 0.0015 bitcoin per 1 PRECOLOMBIAN.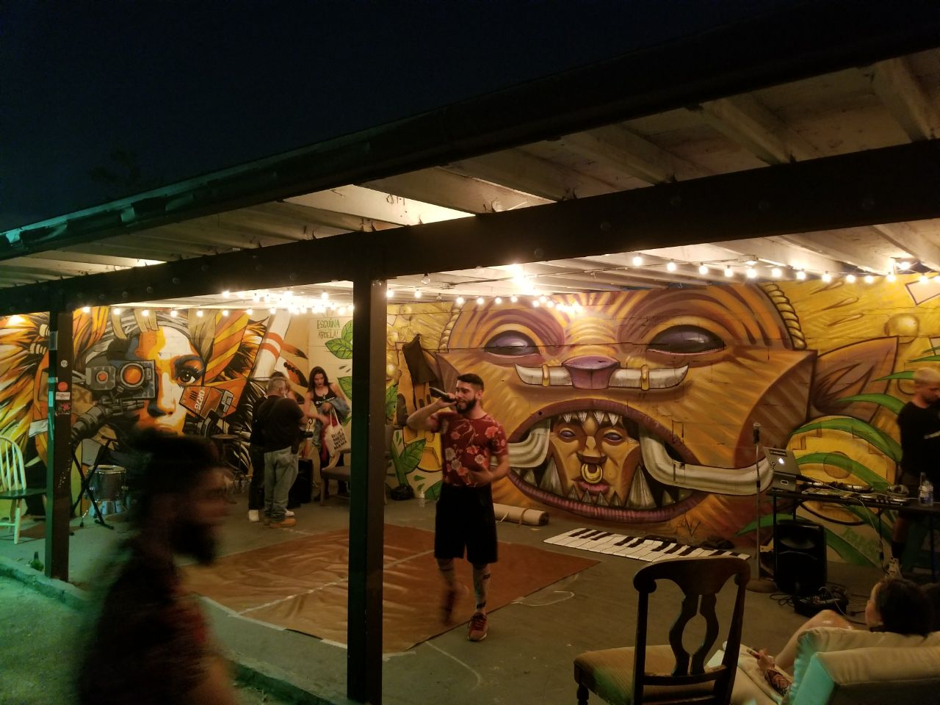 A buyer would send bitcoin to the address 143vUbuSZPampU8AdLrvq29shCm17KBWwZ and in turn receive 1 PRECOLOMBIAN to the address from which the bitcoin was sent.

The tokenomics involve a "burn" procedure to increase scarcity.  For example, an owner of 10 tokens can convert them into 1 PRECOLOMBIAN.RARE token.  The original 10 tokens are burned and reduce the total supply.  100 tokens in turn can be forged into a PRECOLOMBIAN.VERYRARE token, and likewise the original 100 tokens are destroyed.  The rarest of tokens is the PRECOLOMBIAN.ULTRARARE, resulting from the conversion (and burning) of 10,000 PRECOLOMBIAN tokens.

Click here to learn more about https://esquinadeabuela.com/ and here for the token and blockchain aspect of the project https://precolombiantoken.com
May Grandma's Corner live long and prosper.

Carl Kruse
Homepage for this Carl Kruse blog.
As an aside, the Princeton University alumni blog mentions us in their list of blogs. See Carl Kruse.
And also on the Princeton network here.
The blog's last post was on social influencers.